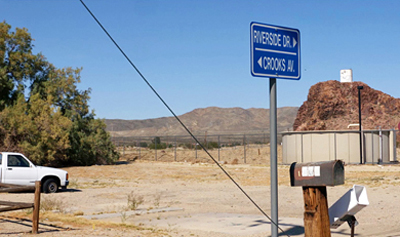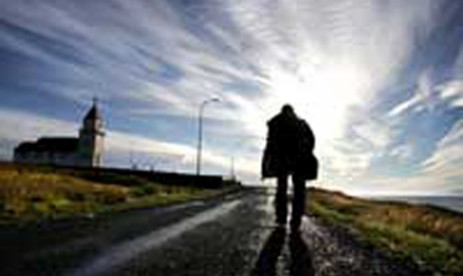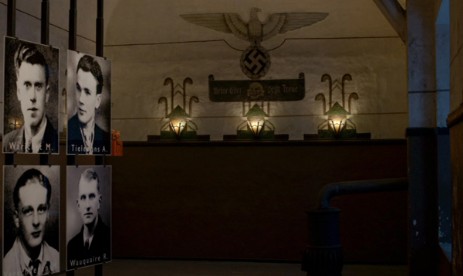 In Theaters
Barstow, California
Documentary, D 2017, HD, 76 min
Supported by Hessische Filmförderung, Filmstiftung NRW, Medienboard Berlin-Brandenburg and Filmförderung Hamburg/ Schleswig-Holstein
Distributed by JIP Film, Frankfurt
Festivals 2018:
Visions du Réel, Nyon, Viennale, Duisburg Filmwoche (Winner of M

ain prize, donated by arte TV)



The third part of »

The American West Trilogy

« (the other parts are »

Nome Road System

« and »

Milltown, Montana

«) is a moving and complex portrait of the landscapes of Mojave Desert and its life. The movie with its easy going structure, not unlike the

economical

fingerpicking of a John Fahey, works like a skeletal, timeless blues. It unfolds life within and outside of the context of neoliberalism, an ideology widely shaping American life. The voice of poet and prisoner Stanley »Spoon« Jackson, in 1977 sentenced to life imprisonment (without the possibility of an early release) reads excerpts from his autobiography »

By entHeart

«, while inserts show a world perishing in the face of the cruel reality of ruthless fiscal policy.
»Barstow, California« shows the other side of the American Dream. Giona A. Nazzaro (Visions du Réel – Nyon)
.
Giona A. Nazzaro (
Visions du Réel - Nyon)
Coming soon
small planets – disconnected (AT)
Documentary, D 2017. HD, 90 min.
A strandfilm & Dirk-Manthey-Film production.
Supported by Hessische Filmförderung (Land/HR), Filmförderung Hamburg Schleswig/ Holstein and Nordmedia.
Even nowadays we may find groups of people excluded from the rest of world in isolated areas. There are various reasons for that: for example (among other reasons) fear to become infected or xenophobia - but also requirements out of special work situations. Which consequences does this have for the people involved?
In Distribution
The Torture
Documentary film essay, D 2017. HD, 58 min.
FBW: bw (particularly valuable)
A strandfilm production supported by Hessen Film & Media GmbH
»Torture is the most awful incident that a human can preserve in oneself. It is however preserved in many humans. Whoever succumbs to torture will no longer have the feeling of being at home in the world. And there is no »superseding«. Do you supersede a liver spot? You can have it removed by surgery, but the skin replacing it is not the skin in which you can be comfortable.
Jean Améry gives a voice to all those who are locked for life in the silence and rigidity of their traumas.
A documentary film essay along the fundamentals of Améry's work between present and musealized recollection, far from any fictionalization.